16 January 2020
|
The very first sale from new online auctioneer 2020 Auctions takes place on 28 January offering a range of coins, tokens, paper money, campaign medals and militaria. Find out more and see notable lots with our auction preview…
2020 Auctions is a new specialist, middle market auctioneer, holding monthly ONLINE ONLY sales, with the first sale set for 28 January.
Knowledgeable and trusted coin experts
All of the online auction house's specialists have more than three decades of experience in the industry, with several working in numismatics since the 1970s.
Auctioneer Mike Veissid said:
'We specialise in coins, tokens, paper money, campaign medals and militaria, and soon we will also have stamps and postcards. Buyers premium is only 17% +VAT and there are currently no sellers fees if anyone should be interested in selling with us. Buyers can bid prior to the sale and live on our website www.2020auctions.co.uk and there are no fees for doing so.
The Premier Auction will be live on 28 January and includes Coins, Banknotes and Medals/Militaria.
See some of the notable lots, set to go under the hammer, below…
Click on image to visit lot on 2020 Auctions website
George I, halfcrown, 1723 SSC (S.3643). GVF and scarce.
Estimate £800 - £900
Germany, Hesse-Kassel, Friedrich Wilhelm I, double thaler, 1855. GVF
Estimate £400 - £450
---
Bank of England, Hase, £1, 18-8-1819, #N17125 (Dugg.201b; WPM 190c). Top right corner removed, annotation, holes, G+.
Estimate £500 - £600
Content continues after advertisements
U.S.A. Silver Certificate, $1, 1886, signatures Rosecrans-Hyatt, #B21635296 (Fr. 217; WPM 321). PCGS 58 Choice AU.
Estimate £1000 - £1200
---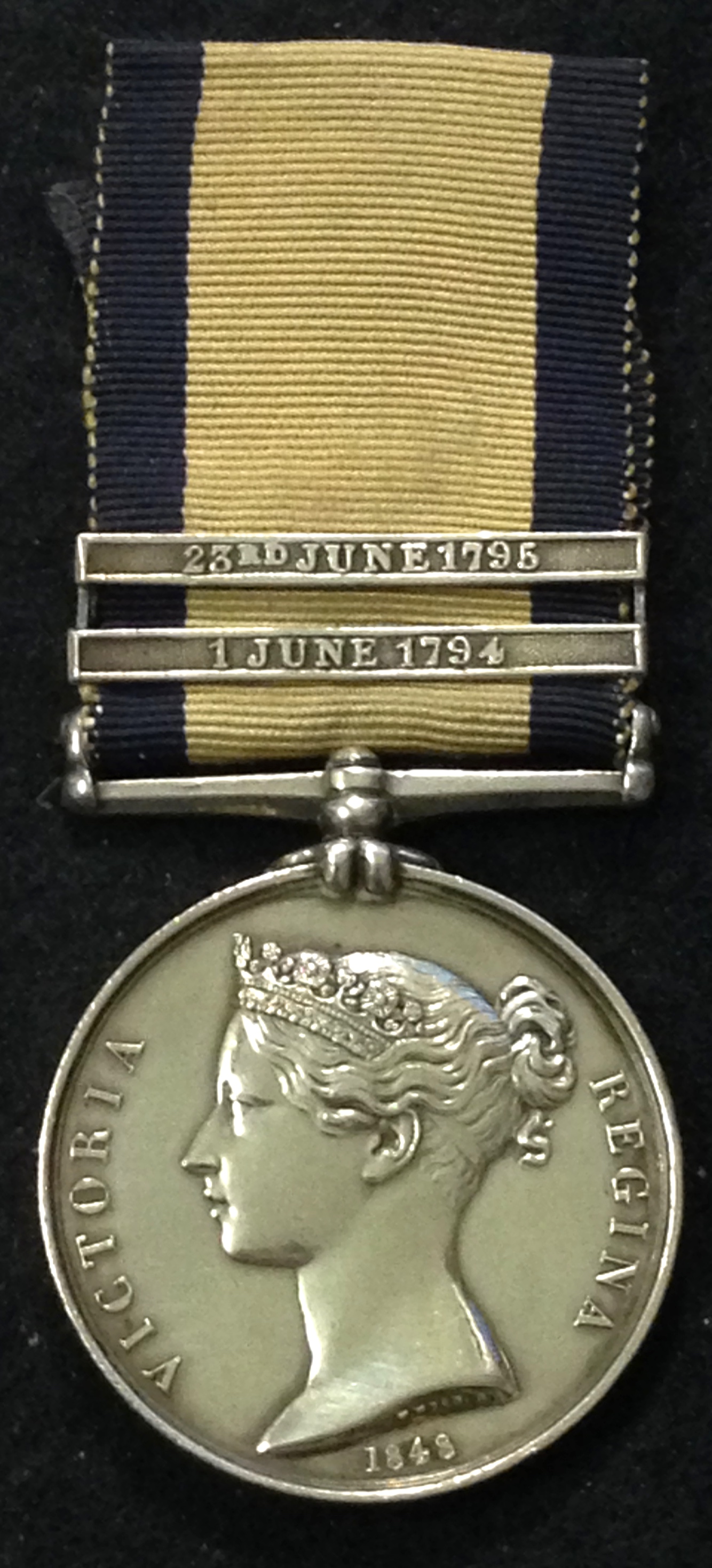 Naval General Service, 1847, clasps "1 June 1794" and "23rd Jun 1795" to - John Simmons.
Condition - Medal in nice condition with very slight scratch on obverse - GVF+ - and on possibly original (certainly old) ribbon.
Served in both actions on Admiral Hood's flagship, HMS Royal George.
Estimate £3200 - £3500
Waterloo and Hanoverian LSGC to 3rd Foot GuardsWaterloo to Corpl. W. Baynham, 2nd Batt. 3rd Regt. Guards; LSGC, Hanoverian reverse, to W. Baynham Colour Serjt. S. Fusilier Guards 1833.
The Waterloo with altered flat-bar suspension and (apparently) original ribbon; the LSGC with clip and small bar suspension.

Estimate £2500 - £2750
Visit the 2020 Auctions website now and Register to Bid
Content continues after advertisement